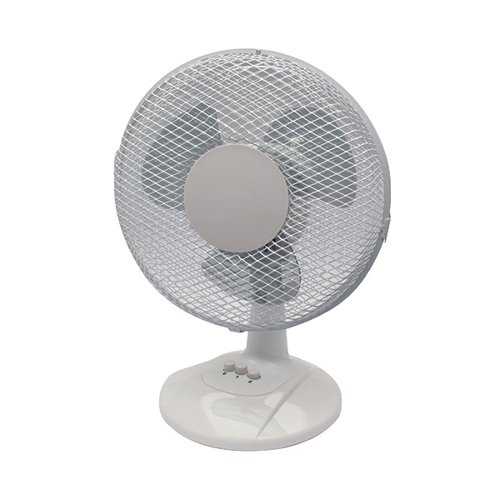 Description
This 9 inch mains powered fan features a sturdy desk stand that keeps it stable during use. You can manually tilt the fan to suit your needs, and the automatic oscillating function rotates the fan head back and forth to provide cooling to an entire room. The adjustable controls let you select between two fan speeds to suit your preferences.
Specifications
RoHS Compliance Certification Reference
Excellent
Based on 22 reviews!
Friendly & Efficient Service
"Fieldskill's Customer Service is excellent and their delivery is always superb. They are our first port of call for any of our needs and they always live up to our expectations."
Hailsham Pavillion
27/09/2021
Good, Fast Online Ordering
"Good fast online ordering & friendly delivery service , excellent local service."
Just What Was Wanted
"Reasonable price. Pick up from depot could not have been more efficient."
Very Efficient
"Order was correct in every detail. Very helpful in changing order from collect to delivery."
Excellent Service
"Excellent service, with brilliant prices and varied stock."